Makrana Marbles are high-quality white marble that is highly used in sculpture and building decor. This marble is known for its premium quality and it is extracted from the mines of Makrana. The best example of Makrana Marble is the Taj Mahal in Agra and the Victoria Memorial in Kolkata.
This stone is also known as milky white marble. Makrana Marbles are available in tiles and slabs that are long-lasting and highly durable in nature. It is highly used white marble in building construction and decoration. Makrana Marbles is widely used in flooring to give a natural look to your designing projects.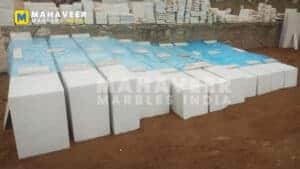 Due to its eye-catching look, it is the priority of many builders. This beautiful stone is available in the form of white shade which is very close to nature. Makrana Marbles is composed of calcite stone. It is also available at a pocket-friendly price which spreads beauty in your home.
This stone gives flawless look to your home interior and exterior projects. Basically, it is a good quality marble that contains 99.9 percent calcium which restricts water seepage. Also, it has weather resistance property so it has the ability to withstand any kind of weather.
Things to be Considered While Choosing Makrana Marbles
Marble is one of nature's most amazing creations. It takes a lot of time to produce this natural stone. Mostly it is used in floorings, walls, buildings, and in many other architectural designs. There are different kinds of marbles available in the world which are used to give a unique look to your home.
Slip Resistance
Generally, marble flooring is slippery, so it is very important to choose slip-resistant marble for your flooring designs. Polished finish marble has the least amount of slip resistance. Makrana Marbles tiles with a honed tumbled, or brushed finish will have a higher slip resistance. Choose the right marble for your home flooring.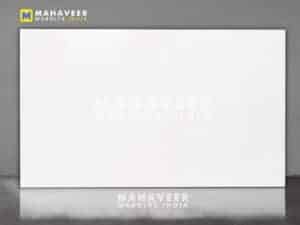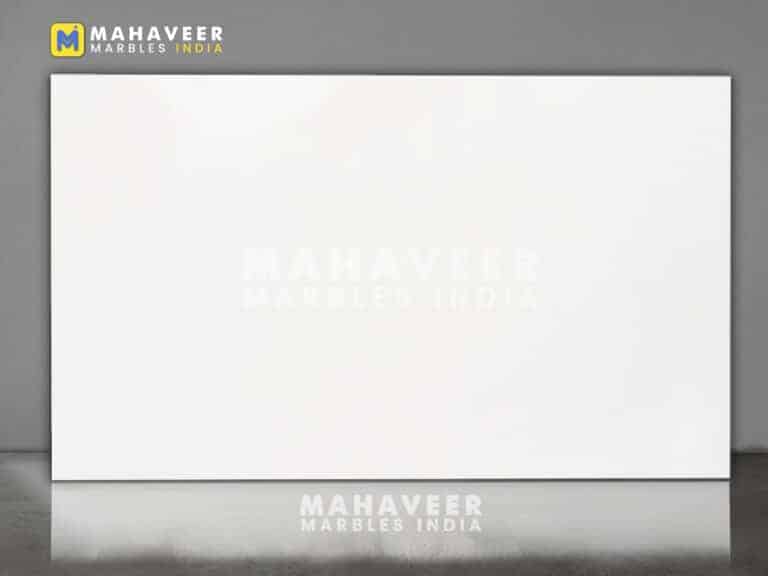 Maintenance Required
Marble is one natural stone that requires more maintenance than other types of marble because it is porous in nature. Marble protection should be regularly done because makrana marble is more susceptible to staining or damage from spills and moisture. Marble surface needs extra protection and it also required surface protection every 6 to 12 months.
Marble Finishes
Marble should be perfectly finished also look attractive and eye-catching. Makrana marble should be protected from acid and other chemical solutions because it makes marble dull and dirty. There are so many brushing and polishing techniques are available to clean the marble flooring. You should properly take care of marble flooring finishing.
True Facts About Makrana Marbles
Makrana Marbles has a high quantity of calcium also it is water-resistant in nature. There are too many different kinds of shades available in Makrana Marbles like pure white marble, white with pink shades, white with grey shades, and many other shades which are depending on the level of impurities.
Makrana Marbles is available in the form of natural blocks, regular tiles, and slabs. A beautiful example of this stone is the Taj Mahal. This stone is waterproof, heat insulation, and acid-resistant in nature. Marble has a classy pattern also they give a classy appearance to our home and other designing projects.
Makrana Marble consists of 98 percent of calcium carbonate and only two percent of impurities. The close interlinking property of marble makes it hard, strong, and translucent. Makrana is the coldest place in India with a marble quarry. Also, it is used in the construction of several iconic monuments from ancient times.
Multiple Uses of Makrana Marbles
This beautiful stone is used due to its look and quality. It is used for building construction and decoration purposes also. Makrana Mines is famous for the white stone and it is used all around the world in many interior and exterior design projects.
Makrana Marbles is used to make the construction of buildings, sculpture work, and many other projects.  Here we are going to discuss some best examples of Makrana marbles constructions – Taj Mahal, Victoria Memorial, Sheikh Zayed Mosque, Moti Masjid, and Dukhnivaran Sahib Gurdwara. It is also used in residential and commercial buildings for decorative purposes.
Makrana Marble is also used in the flooring area to give a flawless look to your home. It adds beauty to your home's indoor and outdoor projects. It is also used to make temples, stairs, kitchen countertops, and other designing projects. It is a widely used stone which is demanded all over the world.
Types of Makrana Marble
The flooring of this marble gives an attractive and natural look to your home when it is handled with proper care. The chemical reaction of marble is Caco3 (calcite). It has long-lasting shining and durability. Makrana Marbles is available in the following types which are used according to their color and pattern.
Brown Dungri Marble: It is natural marble which striking white color. Brown dungri marble is the type of makrana marble that is easy to install. It is a highly demanded stone due to its unique shape. This stone has beautiful grey color with panther brown texture. This stone is commonly used in flooring, living area, kitchen, bathrooms, and others.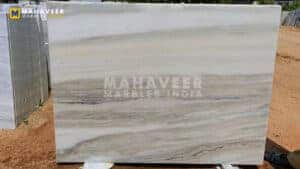 Dungri Marble: Dungri marble is known for its hardness and lustrous appearance. It enhances the look of your home and making it more bright and beautiful. It gives a smooth finishing to the application area. It is a highly demanded stone in the Indian as well as the international market. Dungri marble is used for exterior construction purposes and handicrafts also.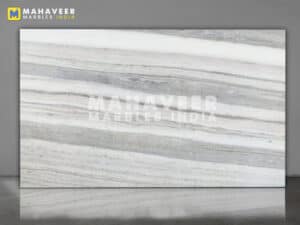 Kumari Marble: This marble is used to give flawless finishing to your home interior and exterior design projects. This stone is worldwide famous due to its remarkable features. It is mostly used for flooring purposes in the house and other workplaces. Its color and shining are long-lasting and durable in nature.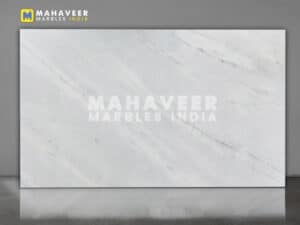 Albeta Marble: It is a premium quality type of marble that is known for the quality and color of the stone. This stone has long-lasting life and one of the finest marble from the quarries of Makrana. This stone does not need any chemical reinforcements. It gives a beautiful and stylish appearance to your home flooring and wall area.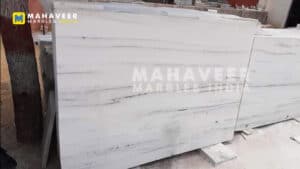 Brown Albeta Marble: This marble is used due to its superb surface finishing and good optimum strength. It has scratch-resistant nature which gives the perfect appearance to your home interior and exterior design. It has smooth finishing and finely polished features. This stone has a milky white color with a brown pattern on it.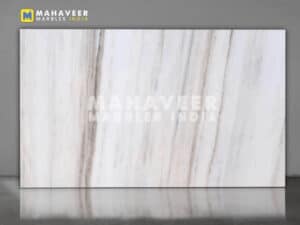 Conclusion
So makrana marble is the perfect choice for your home interior and exterior designing projects. Makrana marble is considered the best marble all around the world due to its quality. It is one of the highly used and popular kinds of marble It is a light-colored rock and is composed of calcium carbonate also it has good hardness.
It gives flawless look to your flooring area. It is basically a good quality of marble which has a white color with gray and panther brown shades It comes in various patterns and shades. Makrana is famous for its beautiful white stone It is a highly durable stone with weather resistance properties. If you are looking to buy quality stone for your home talk to our expert at Mahaveer marble India to get the right stone for your home.