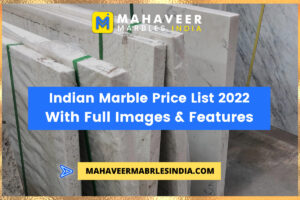 Indian marble is a beautiful stone that has been used in many different parts of the world, and throughout history. Indian marble comes in many colors, textures, and price ranges depending on what you are looking for.
Today we are going to discuss some of the most popular types of Indian marble & the Price list of Indian marble. so that you can make an educated decision about whether or not this type of stone would be right for your project!
Makrana marble is a soft, oatmeal-colored marble that is quarried in the Rajasthan region of India. Makrana Indian stone is among the most popular type of marble and can be found at many different price ranges.
The natural stone is exported to many countries around the world. Makrana marble can be found at a variety of price points depending on what you are looking for.
Types of Indian Marble
Price Range of Makrana Marble 30rs to 1000per square feet depending on the thickness of the marble and other factors such as pattern & color of the marble. Below are the price of Indian White marble from which you can select the right material for your need.
The list has more than 80 Plus Indian marble products which have different pricing and shades of color to choose marble flooring for your dream home. Indian Marble is a very affordable option with high-quality marble From Mahaveer Marbles. Check out all the Latest marble Price