As we know marble is a beautiful stone and generally white in color, so it needs to handle with care by using some cleaning tips and also need to maintain its shine, to prevent it from scratches as it makes the home look beautiful. We are providing some best tips to clean your marble floor.

Some easy steps to clean marble floor:-
We are sharing some of our recommendations to clean the marble floor. These are easy steps to do and you can do this on daily basis to maintain your marble shine but don't use marble cleaners on your marble floor daily instead use them twice a week.
Everyone wants to make their home look clean, so here are some best tips to make your marble floor clean by using a broom, mop, Water, Detergents, Soft towel but do not use acidic cleaners on your marble as it will mark scratches on the floor or it will let lose shine from the floor as mentioned below.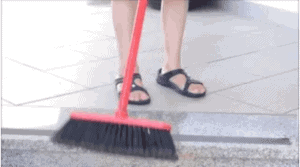 Also, Check out More About White Marbles
Broom
You can use a soft marble broom for cleaning your marble floor. It will be available easily in the market you can purchase it from anywhere and from also online shopping sites. Broom your marble floor on daily basis to make it clean and prevent dust particles.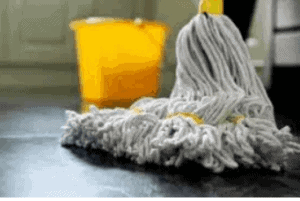 Mopping
Mop your marble floor to remove any kind of stain. You can mop the floor using certain kinds of things like hot water, detergent, PH Neutral Soap, Clean water. Mopping on the floor should be done on regular basis to maintain cleanliness and hygiene.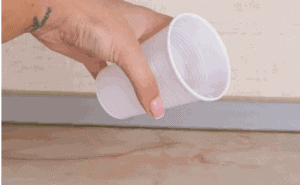 Hot Distilled Water:
If you do not want to use any kind of chemical on the floor which are available in the market then you can use hot water it also helps to remove the stains from the marble floor.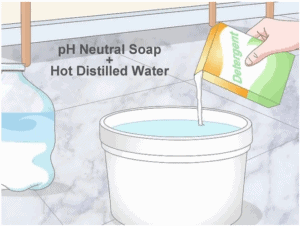 PH Neutral Soap:
Use detergents which are PH Neutral because it doesn't damage the shininess of the marble floor. Mix the detergent soap (not more than ½ cup per bucket of water) with hot water and mix well or you can also use some marble cleaners which are available in the market and follow the instructions provided in the bottle and use carefully the product.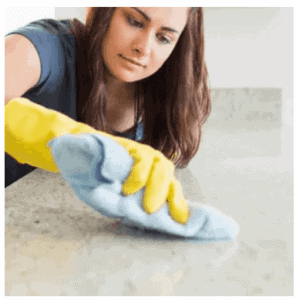 Clean Water:
After cleaning your marble soap with detergents or marble cleaners you need to clean it again with clean water because after floor dry there may be chances of soap stains. Change water frequently for different portions.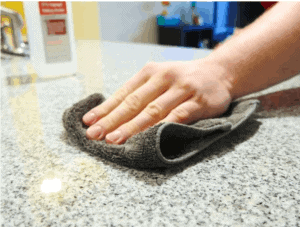 Soft Towel
It is better to use the soft quality of cloth on the floor as we know marble is very porous, so soft cloth prevents it from any kinds of scratches clean your marble floor with a soft towel and clean water instead of cleaning it with cleaners as they remove the shininess of the marble or even discolor them.
Do not use air to let your marble dry: 
Generally, people use fans or any kind of air source to dry their floor after mopping but it is not a better option to dry the floor. Are you one of them? Drying the floor with air is not a good option because drying your floor with air makes the marble discolor or decreases its shine. So let the floor dry in a normal way.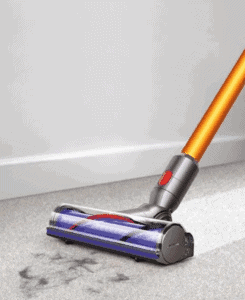 Use Vacuum Carefully
Using a vacuum may be harmful to the marble floor as it may make scratches on the floor, as it contains a plastic nozzle. So if you want to use a vacuum for removing debris from the floor then use soft floor attachments on the nozzle.
We recommend you clean your marble floor on daily basis with brooming, mopping with liquids to remove stains, it will make your home look beautiful and clean. You can also use fragrance cleaners twice a week. You can also use floor carpet if you do not want to mop your floor daily, ass it prevents marble floor from dirt and debris.
We have provided all the details about the best tips to clean the marble floor. Hope this article is useful for You, thank you for reading this article. If you have any doubt regarding the best tips to clean the marble floor then you are free to ask us in the comment box, our team member will revert you back. if you are looking to buy marble drop your request at Mahaveer marbles India