Decorating a house is very important not only for the occupants but for anyone else who may visit. You can decorate your home at an affordable price and with savvy ideas. You can create a brand new look for your home with unique interior designs. Here in this article, we are going to discuss the top five interior design trends for all the people who are looking for it.
Use Bold Colors:
Bold colors look bright and eye-catching which gives a unique and decorative look to your home interior space. You can use a little darker than neon yellow which looks pretty good. Generally, bold colors are made from primary colors. Dark colors are an especially good choice for cooling a very sunny room.
Bold colors look more attractive with neutral shades. You can also use bold and dark colors to make boundaries of your room. Use brighter colors in the room to give a bigger look. The bold color wall provides the perfect look to your design space.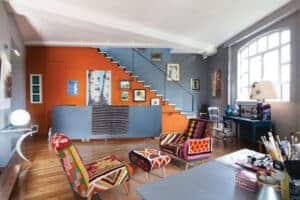 Wooden Interiors:
For the makeover of interior space, you can also use wooden interior designs. You can use fine teak or Sheesham wood for the living space wall coverage. This wooden interior makes your living space cozy, comfortable, and warm. There are various uses of wood in interior designs.
It is used to make the counter, cabinets, beautiful staircase. Coated wood is also used in craft bathtubs and sinks. Wood is used due to its long life with its versatility. You have many types of choices in terms of many types of woods and their designs.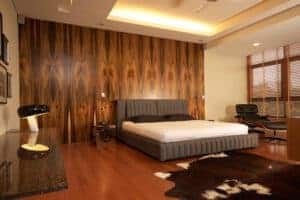 Use Vintage Accessories:
Vintage interior designs are old-fashioned and elegant. Vintage themes make modern interior designs look so amazing, impressive, and beautiful. gold-painted vintage décor elements look classy and elegant in your living area. Make sure you have enough space to design your interior.
If you are choosing vintage bedroom décor for the guest-chamber, then it is a great idea. Choose the right vintage pieces that they'll fit into a modern home. Vintage accessories give a personal touch when it is used in decorating a home. It is one of the most beautiful luxurious materials if you chose the perfect color scheme.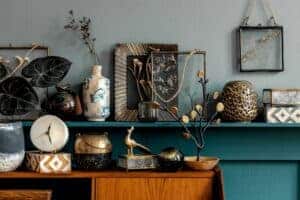 Colorful Kitchen:
The kitchen is the main area for your home and the place where most activities are taking place. Designing a kitchen is very important in your home interior space. Choose the right interior design kitchen plan according to your budget. The kitchen design should be properly executed for home function properly. Find the correct and suitable furniture for your kitchen.
Your kitchen island should be simple and adorable. Kitchen flooring is an important element in kitchen design planning. It should be functional and beautiful. Choose the right patterns and colors for your kitchen designs. Make sure your kitchen interior should be functional.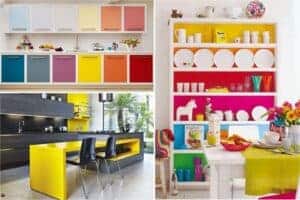 Green Accents & Accessories:
The classy and royal way to decorate your house with plants and flowers. A large group of plants is very good for the purpose of decorative panels. Wall of plants and green walls are also in fashion. Green plant decoration gives natural look to your home design space.
Make sure that if you are choosing plants for indoors, then the temperature must not fall below 12-15 degrees. After adding plants to your home beauty you have to must take care of them. Watering the plants regularly, maintain the temperature. Perennial flowers which are grown in pots, such as tulips, hyacinths, chrysanthemums, gerberas they add freshness and color inside of your home.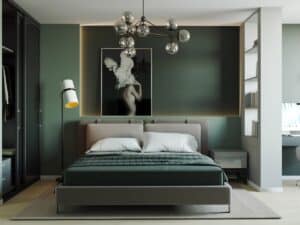 Conclusion:
Add all these elements in your home interior design space to relax in a homely. Use rich and moody tones colors that look beautiful with the metallic trend. Décor your home in a unique way to give a modern touch to it. Follow all these Top Five Interior Design Trends tips to give a creative style to your home interior space.