Black Granite is one of the most sought-after stones in the world. The beauty and versatility of this stone make it a perfect addition to any home. Black Granite can be used as an attractive countertop, eye-catching flooring, or beautiful exterior walls. It's also very affordable given its many uses and designs! In this blog post, you will learn everything about black granite countertops, the design uses & the best exporter of black granite from India.
Types of Black Granite & Colors
The most popular black granite types include Markino Granite, Coin Black Granite, Cobra Black Granite, Black Pearl Granite, Absolute black granite, jet black granite & Black Galaxy Granite. These stones are typically found in the dark to light tone range with various textures. The different colors of black granite can be achieved using dyeing or staining methods which is one of many reasons why it's so versatile!
Black Markino Granite – The Most Stunning Black Granite
Black Markino is the most sought-after type of black granite. When polished, its stunning shine can't be beaten in terms of quality and design! This stone has a medium to a coarse texture which makes for an easy installation process while still retaining its natural beauty without any flaws or blemishes. Majorly it is used for stairs, flooring & the exterior interior of the home you can check out the black markino price by Mahaveer marble India.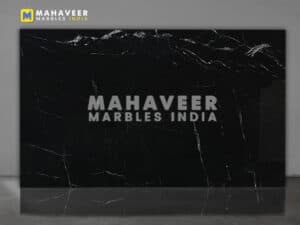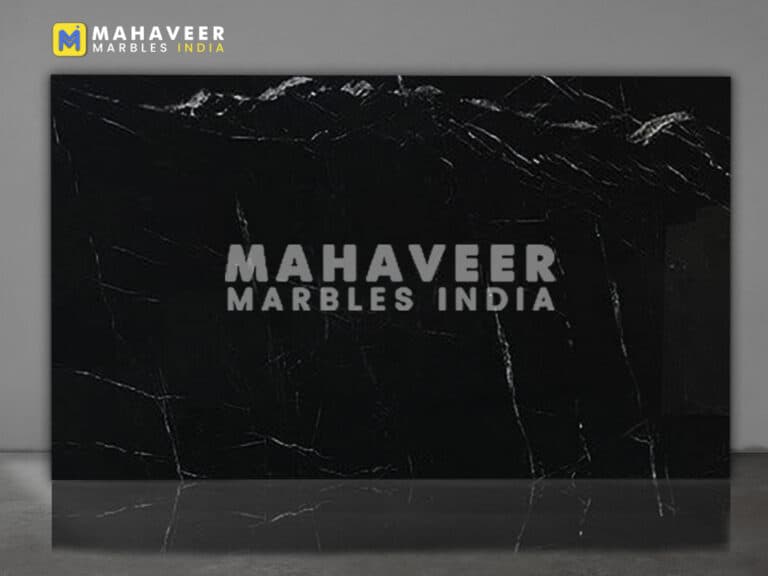 Coin Black Granite – The Most Affordable Black Granite
Coin Black granite is the most affordable type of black granite. The texture ranges from medium to fine with a few specks. Due to its affordability, this stone has been used extensively for exterior cladding and flooring in commercial buildings & residential homes! Check out the coin black price by Mahaveer Marble India.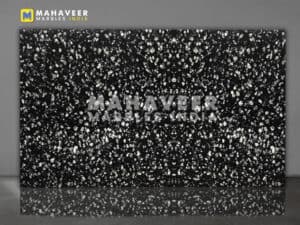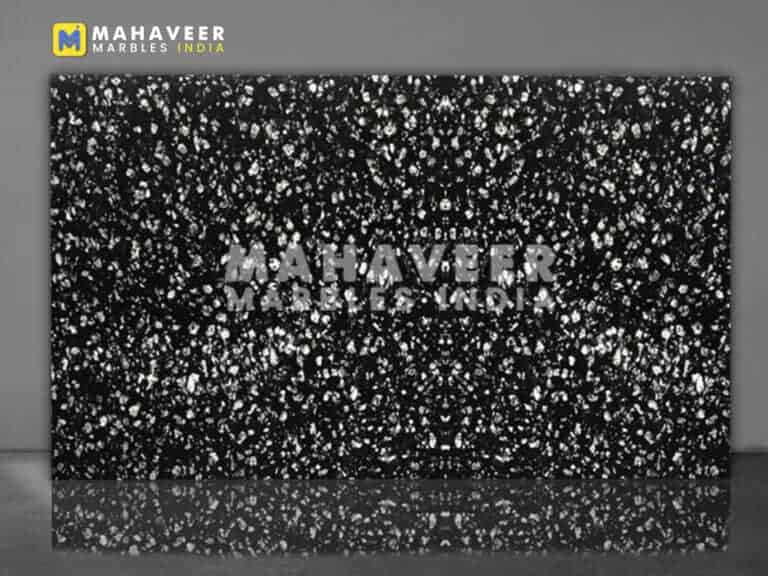 Black Pearl Granite- Black Granite for more Subtlety
Black pearl granite is a softer type of black with an irregular diamond pattern. This stone has been used extensively in kitchen countertops, pillar designs, and the exterior of residential homes as it offers subtlety due to its less coarse texture! Check out the Black Pearl Granite Price by Mahaveer Marble India who is the No.1 Exporter of Black Granite in India.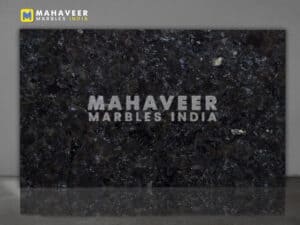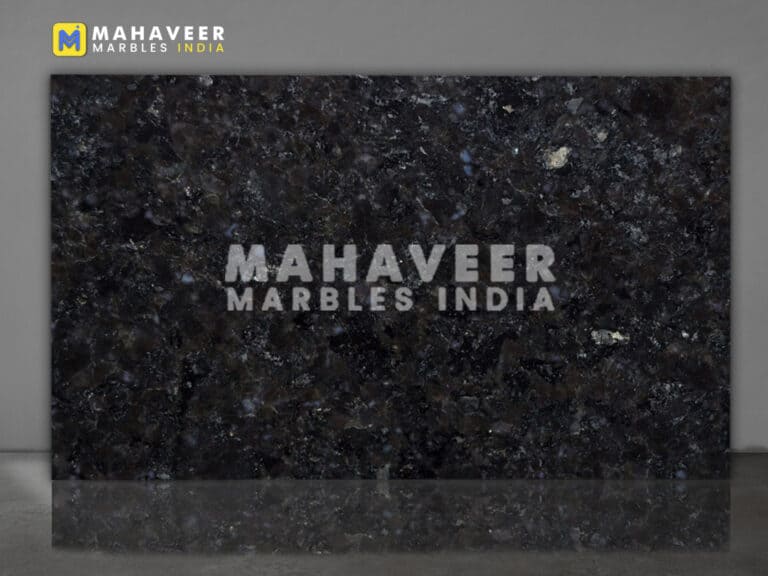 Absolute black granite – The Ultimate Black
Absolute black granite features a consistent, smooth finish with intense dark color. This type of black is the preferred stone for interior cladding, Kitchen Countertops, and flooring because it offers maximum detail in artwork & architecture! Check out Mahaveer Marble India's Absolute Black Granite Price. All the slabs are pre-polished and can be customized to a 20mm Slab thickness size for export from India. A lot of black granite mines are in Rajasthan, South India, Andhra Pradesh in India.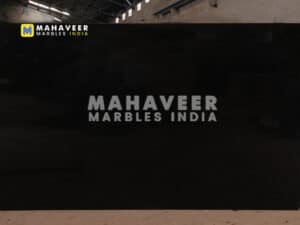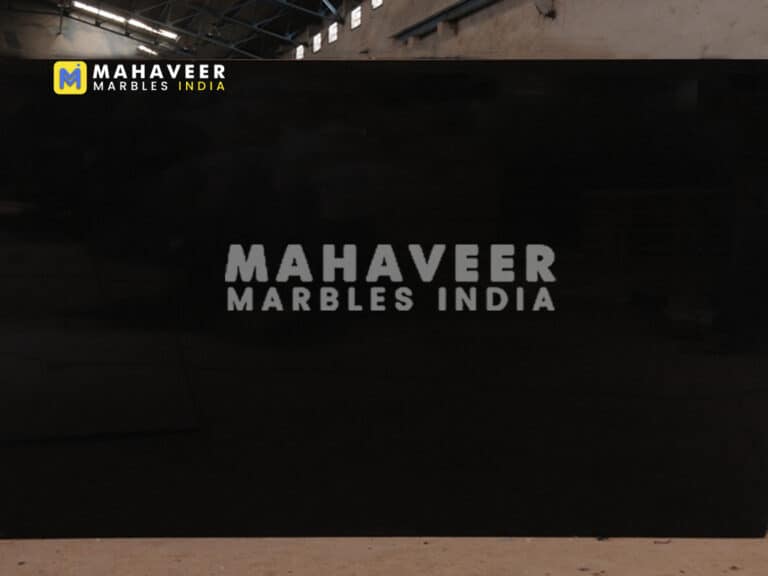 Black Galaxy Granite – The Blackest of the Blacks
Black galaxy granite is our darkest black granite that offers a deep and rich aesthetic! These slabs are pre-polished so you don't have to worry about doing it yourself. Black Galaxy Granite has small white dots that are called 'frost' and is a very popular type of granite.
The high-quality material makes this slab perfect for both indoor and outdoor applications such as vanity tops, flooring, Pooja Mandir, Stairs, etc. Check out Mahaveer Marble India's Black Galaxy Granite Price Features & Specification today! The price of black granite is per square foot.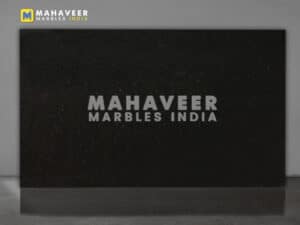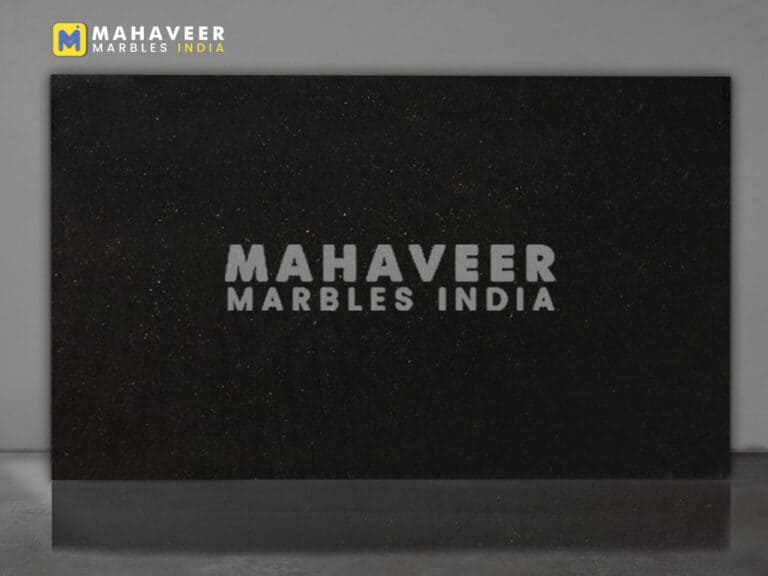 Black Granite Uses & Designs
Black Granite is perfect for use in interior and exterior design. It can be used to create a dramatic look with its deep black tone veins or have a more subtle yet equally attractive effect as it plays off the other colors around it.
The black granite slab will add an elegant touch to your home's decor, whether you install it on walls, floors, kitchen countertops, or any other surface!
Black Granite Countertops
Black granite countertops are a natural addition to any kitchen. The dark, rich colors can create an elegant and modern look that is perfect for the ultimate gourmet chef or casual cook alike!
Installation of black granite counters requires professional installation by a qualified contractor because it's not just your average stone. Mahaveer Marble India offers all types of Black Granite price features and specifications today in Mumbai, Delhi-NCR, Khammam, Andhra Pradesh, Pune, Rajasthan, Kerala & Jaipur.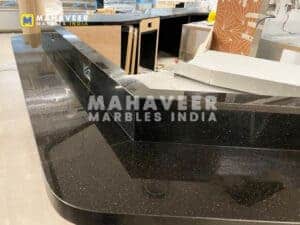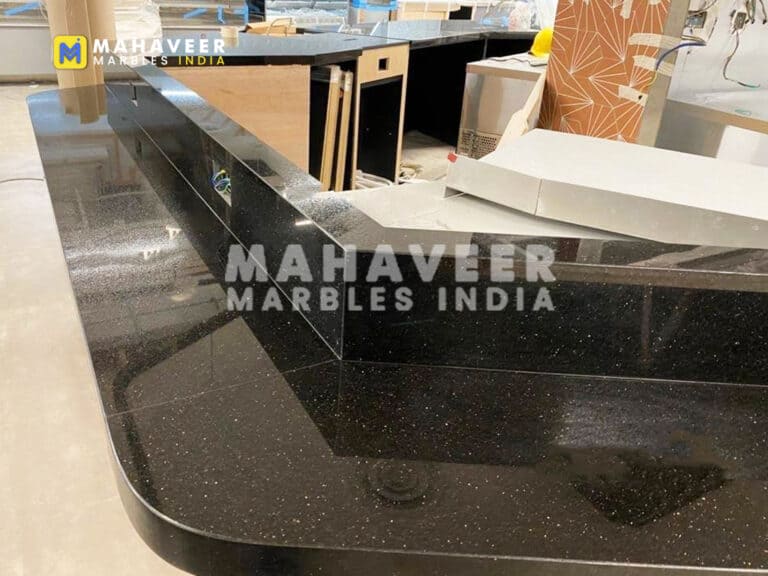 Black Granite Flooring
Black granite flooring is a great way to create an elegant and modern look in your home. Black Granite Flooring can be used as tiles, slabs, or even in combination with other stones such as marble, travertine, limestone, etc for the perfect mixture of colors!
Don't forget about its safety too – black granite has natural anti-slip properties that are known to reduce accidents by up to 85%. The best part? Mahaveer Marble India offers all types of budget-friendly rates on Black Granite.
Black Granite for Exterior Uses
Black Granite is a great option for exterior uses because of its low-maintenance properties. Black granite is better suited to be used as paving stones, in combination with other natural stone tiles or slabs.
It doesn't matter if you are looking to make your home more elegant or installing a new outdoor terrace – our company can help! We have all types of black granite designs and prices on offer today all over India.
Conclusion
If you are looking to transform your space with new material, then look no further than black granite. The dark color and low sheen create an elegant backdrop for any room in the house. It's also durable enough for both indoor and outdoor use.
Learn more about this versatile natural stone below! Our team of experts will be happy to answer all of your questions or help design the perfect kitchen backsplash that brings out the beauty of our unique black granite products. Talk To Us Today at 9142334233 so we can turn your vision into reality.