Now a day's sandstone has become one of the new pioneer stones for indoor and outdoor applications due to its remarkable features durability, the versatility it is renowned for its natural look. It is not only used to design exterior or interior applications but also used in offices, schools, gardens, and public places.
It has water-resistant properties which makes it useful for creating pools, fountains, and garden statues. Sandstone is a sedimentary rock that is made from a variety of minerals. It is formed from sand and cement together. If you are looking for a stone that can give an authentic touch to your home, then you can choose sandstone.
Types of Sandstone & Their Uses
Sandstone has been used for many home applications for centuries. Dues to its durability and reliability. It has lots of benefits which makes it the most admirable stone for the construction of buildings and renovations.
It is the most renowned stone for its durability. Sandstone is found in an incredible variety of colors. It Comes in a huge variety of shapes, designs, forms, and colors. Here are some types of Sandstone and their uses.
Yellow Sandstones
Yellow Sandstone is a beautiful natural yellow color Sandstone comes in a mixture of yellow, buff, and golden colors. It is one of the famous stones. It is also called Sun Yellow Sandstone. It is the toughest stone. It comes in shiny finished with a soft and smooth surface.
This type of sandstone is commonly used for Sea-shore buildings due to acid and water-resistant properties walls, roofs, facades, landscaping, flooring, handicraft, paving, wall claddings, balustrade, grilles, window cills & surrounds, countertops, tabletops, vanity tops, tiles, slabs, carving.
With its natural yellow color shade, it gives an inviting look to any surrounding it is used in. This sandstone comes in form of blocks, slabs, tiles, and cobbles in different surface finishes, and in different sizes with thickness.

Red Sandstones
Red  SandStone is red color sandstone due to the existence of iron oxide. It is also called Agra Red sandstone. Agra Red stone has become the most commonly used building stone after it was used in the construction of Agra Fort and Delhi Fort. This sandstone has not shown any weathering effect for ages.
This sandstone is also used in stone handicrafts and used for both exterior and interior use. Due to its remarkable aesthetic features such as toughness, durability, and resistance towards environmental weathering, abrasion resistance is the most popular material for commercial and residential buildings and decorative structures.

Pink sandstones
Pink sandstone imparts a natural grace to this sandstone. It possesses a compact structure and a comparatively uniform texture. Properties, such as durability, hardness, and resistance towards rough weather make it apt for indoor as well as outdoor designing.
The most common applications of Pink sandstone are flooring, paving, and cladding. It is also used in the construction of stepping stones and decorative stuff like lampshades, fountains, and even furniture in gardens and large green spaces. It is used for interior walls and floors.
Pink Sandstone is also used for interior walls, interior decoration, paving, landscaping. it has more unique qualities like it is least affected by air, sunshine, rain, and extreme weather conditions. This stone further does not require surface treatment due to its high silica content and works almost like the granite when used in the cladding.

Grey sandstones
Grey Sandstone is a beautiful paving stone having slight variations in veins. It is best suited to both indoor and outdoor applications. It is also known as Kandla grey sandstone. It is the most used stone for paving slabs. It is a mix of light blues, pale and grey brighten up the dark areas.
It gives a rich feel to your surroundings. It is one of the hardest-wearing stones. A grey sandstone is a popular building stone for its variation of cool blue and grey tones.  This stone is commonly used for exterior use in garden patios also it can be used for interior stone flooring.

Gold Sandstones
Gold Sandstone is one of the beautiful sandstone. It is renowned for its durability and strength. It Comes in a huge variety of shapes, designs, and forms. Its neutral tones radiate heat during winter and are cool in summer. It is easy to maintain and easy to replace.
It is perfect for designing the perfect outdoor living space. For landscaping, gold sandstone is a perfect choice. It is widely used for retaining walls, resistant path, garden décor. It is resistant to both cold and heat that makes it a popular choice. It is also used for perfect patios, walkways, balconies, decks, and driveways.

Rainbow Sandstones
Rainbow Sandstone is multicolor sandstone. It has a rich color shade of various colors. This stone comes in a swan finish. It has linings of multitudes such as pinkish ton red, purple, brownish, and beige color. It is widely used for walls, paving, balustrade, grills, countertops, tabletops, vanity tops.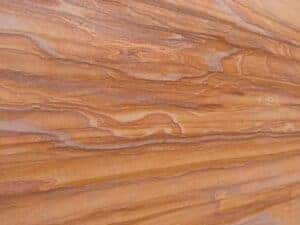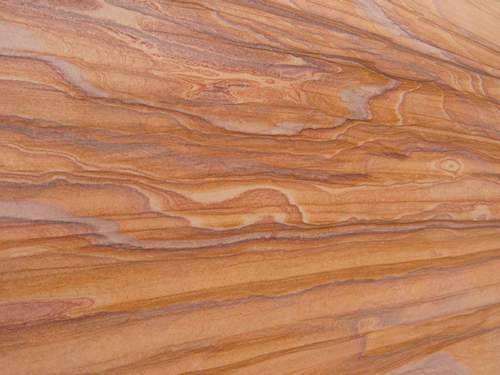 It has attractive colors such as brown, violet, and sometimes reddish veins hence it is called Rainbow Sandstone. It gives a gorgeous look to any location to any surrounding whether landscape or Interiors. It's simply elegant and giving you a completely unique natural look to your space.
For more details you can call us on 91-9142334233 also you can visit here