White Marble is a white limestone that was utilized to make beautiful buildings and architecture, the One example of white marble is Tajmahal, it is made up of White Sangemarmar marble. It has a classic and elegant look with a smooth white base and profound veining.
It is a highly durable stone that is used to make countertops, flooring Marble looks very fresh, clean, and ageless. White Marble is the most popular stone all over the world known for its beautiful look and texture, it has high strength and durability.
 It is a long-lasting stone, but it requires regular timely maintenance to keep its shine long-lasting ever. It is strong and tougher than other natural stones. It looks very attractive and gorgeous after application. White marble is widely used in the flooring of the bathroom and living room as well as making countertops.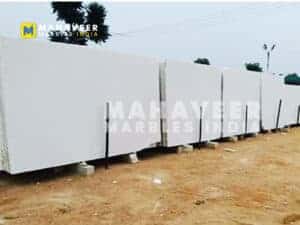 Pure white marble owns its unique properties which makes it the most desirable material for all architecture and design projects. It was used since Roman times for fine art statues and sculptures. It gives the classical figurative appearance to the place where it is applied.
White Marble is admired among the people due to its age for its beauty, resistance to fire, shattering, and erosion. It is extensively used in numerous buildings. White marble has the natural beauty to give luxurious look to any place. There is nothing as a graceful substitute for majestic marble.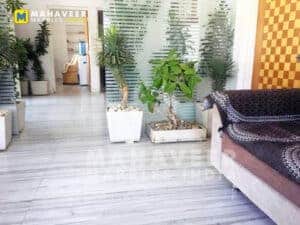 True Facts about White marble
White Marble is a natural white stone with mesmerizing beauty and unique properties that make it popular construction material since the dawn of the world. There is various kind of white marble you can use in your home, with their own beautiful properties and different color and designs
White Marble offers great finishes when it is cut and polished which makes it useful for floor and wall tiles, mosaics, facing stone, architectural panels, window sills, columns, stair treads, as decorative stone, for indoor and outdoor furniture, decorative accents, and many more.
It has perfect radiance can be used for a different variety of purposes. It has been used in monuments and architecture for thousands of years. When it comes to beauty and durability, White Marble can be said the leader of natural stones.
It is one of the most popular and demanded pretty much everywhere around the world to give a signature appearance of a specific design project which can be structure or monument, buildings outdoor space, indoor space, and many more.  It comes in the form of blocks, slabs, and tiles.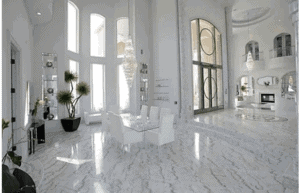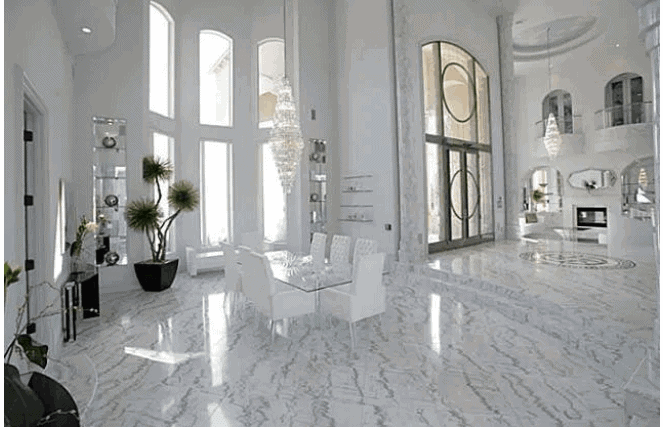 Varieties of white marble
White marble is available in a variety of colors and patterns. It is excellent material, for example, you can available pink, grey, white, black, green, red and blue marble and also it can be cut in shape, size and thickness as well.
It is the primary material that is used to build the centuries-old Taj Mahal, the Pantheon in Rome, and the Leaning Tower of Pisa, and many more.  Here is the list of white marble you can choose for your design project as per your need.
Monuments made up of white Marble
White Marble has seen its beauty evolve into beautiful structures for thousands of years in all over the world. There are many buildings all around the world that are made of white marble. If we talk about the monument that is made with white Indian marble, the Taj Mahal is one of the most popular and beautiful in the world which is made of white Sangemarmar.
Marble is a material used in prestigious architecture and interior design.   Let's take a look at the most beautiful and famous monuments which made up of white marble from around the world. The Tajmahal is known for the uniqueness of White Marble stone which is mined in mines of Makrana
The Tajmahal
The TajMahal, which is fully built of white marble between 1632 and 1653 as a mausoleum by a Mughal Emperor Shahjahan in the memory of his beloved wife. It is located in Agra, the Tajmahal is one of the seven wonders of the world. It is known as the world's one of the most beautiful buildings.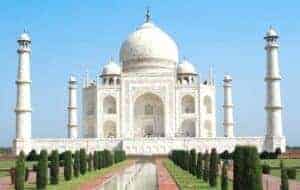 The Supreme Court building
The Supreme Court building was built between 1932 and 1935 using White marble. The inner courtyards of this building were made using bright white  Indian marble and the interior and entrance halls are made using creamy white marble.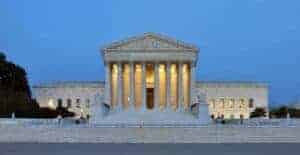 The Washington Monument
The Washington Monument was built of white marble constructed between 1848 and 1884. It is over five hundred-fifty feet tall. It is the tallest building in the world.   it is one of the world's most-visited tourist destinations.\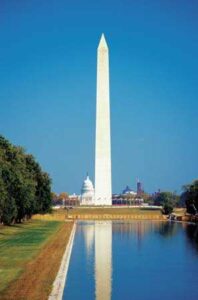 The Great Pyramids at Giza – Cairo, Egypt
The Great Pyramids at Giza – Cairo, Egypt is one of the most wonderful buildings made up of white marble has a gorgeous appearance. It is the most famous pyramid.  It is one of the Seven Wonders of the World. the Pyramids at Giza offer a wealth of information about life among royalty in Egypt.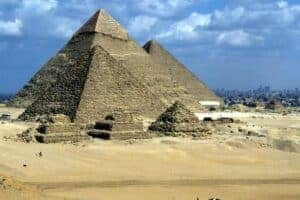 Uses of White Marble
There are many different kinds of uses of white marble being a classic selection, It has its own beautiful properties and uses depends on where they'll be used as it can be found in kitchens, bathrooms, lounges or bedrooms as it has limitless use
White Marble has utilization in the home, for example, flooring, backsplashes, and most famously in countertops. In order to bring spaciousness and luminosity to a design space one of the most common uses of white marble for cladding or flooring purposes.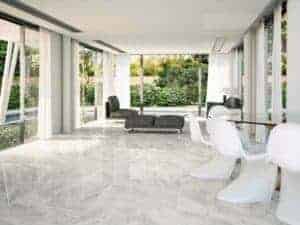 Flooring: White marble utilized as a part of décor for more than 2,000 years. It is commonly used for facades and flooring due to its ability to withstand a huge amount of traffic, exposure to moisture, and resistance to weather.
Buildings and Monuments: Monuments are served as a testament to the beauty and durability of white marble from both the past and present. There are numerous famous buildings all over the world that are made of this tough-but-lovely stone. The Tajmahal is one of the Examples of White Indian marble.
Countertops: The most common usage of white marble is countertops. It Is used to make bathroom countertops, kitchen countertops which provide not only an aesthetically brilliant surface but also can take all of the heat and knife marks without quickly showing damage.
Wall cladding: Due to its durability and attractiveness, white marble can be used for wall cladding while maintaining its look. It is resistant to heat and pressure. In addition to this white marble is also used as the replacement for dolomite and soapstone due to their chemical properties
White Marble is also used for décor purposes as facing stone, garden decoration, office buildings, paving stone. It is a perfect choice to make buildings, sculptures for indoor and outdoor design projects such as bathroom floors and showers, fireplaces, and swimming pools.
If you are looking to buy white marble contact us for the best price by Mahaveer marbles India